I have a collection of images of the "Temptation of St Anthony" because I was looking for something else ( that I found ) but what struck me straight away was that St Anthony is NOT being tempted as far as I can make out. However I need to have the images placed in order that they were painted to try & make sense of it.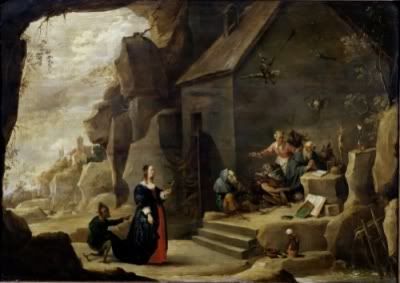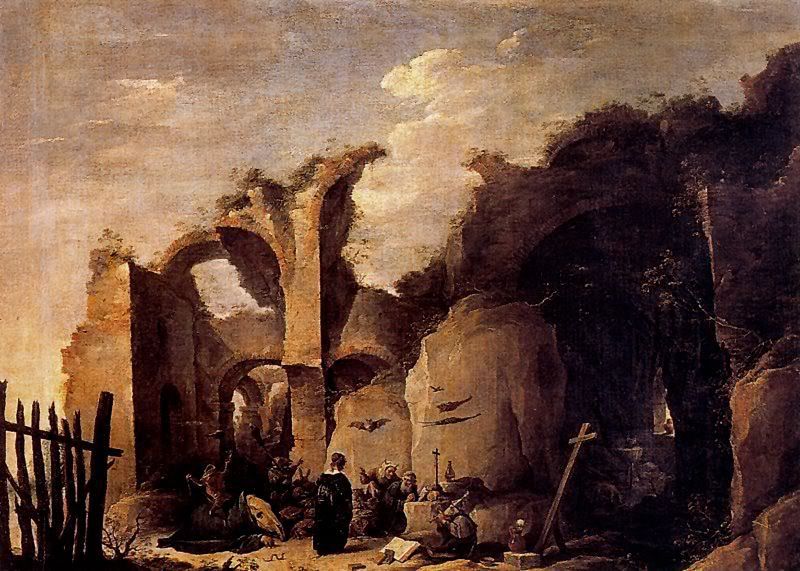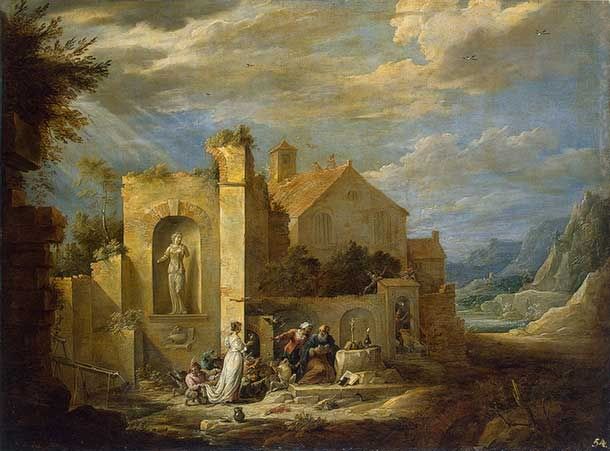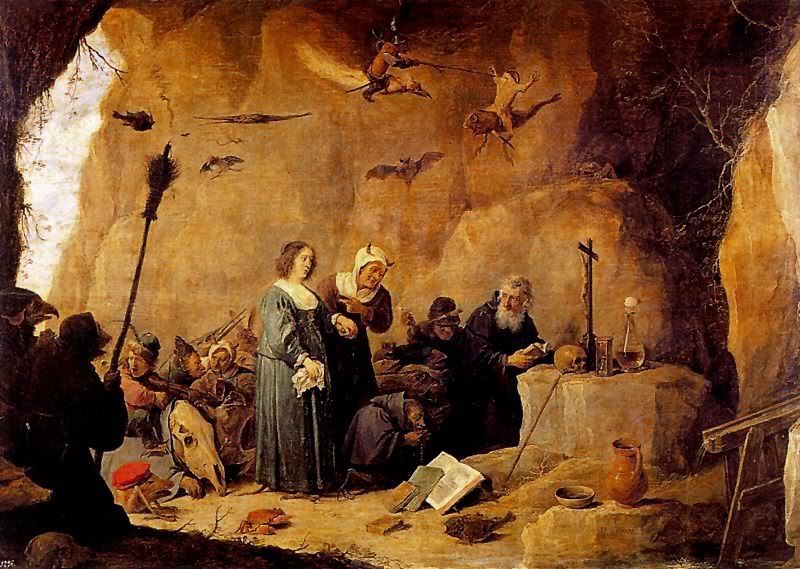 There seems to be a steady stream of visitors coming to visit him. He has a trusted assistant, she crops up in most of the paintings, she seems apologetic as if she is reluctant to disturb him in his meditations but needs must because the visitors want something that only he can give them.
The young women arrive with a glass...I think it's empty...St Anthony must fill it for them.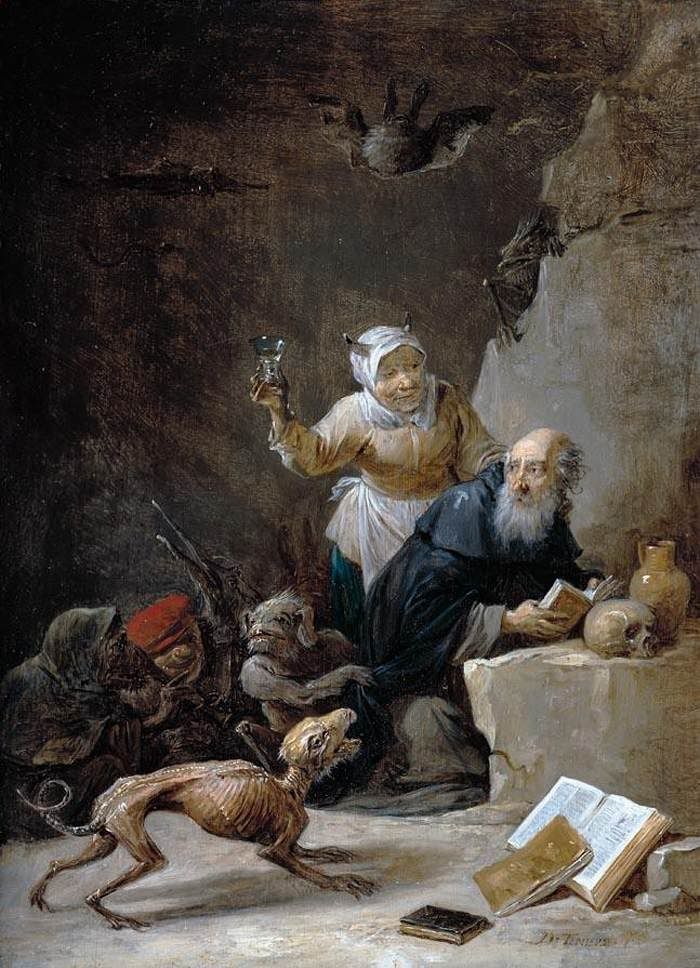 Here's his assistant, she lays a gentle hand on his shoulder and an apologetic look, the glass needs filled?
He is not surrounded by deamons or devils, they seem very friendly, they are waiting for something, there is a quiet party atmosphere, there is music and the gifts that people bring him.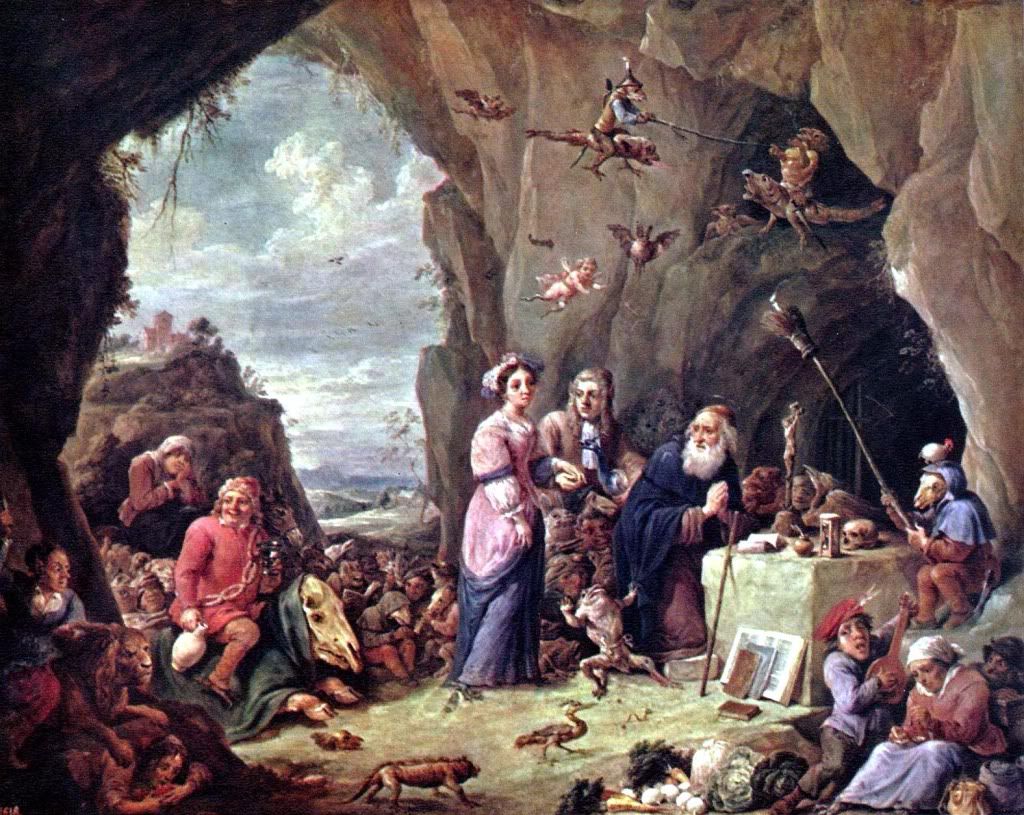 This painting is amazing....This visitor is a rich man with his ageing wife, she needs help.....he wants to rejuvenate her, he brings a Peacock as a gift, it is under his arm......other gifts are scattered about. There is a party atmosphere.
The happy blond man in red is young with rosy cheeks because he has already had the drink that the rich man requires for his wife!
Are you following me here?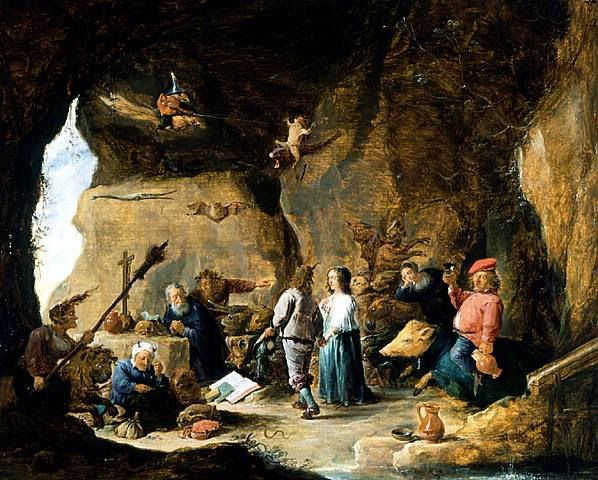 This visitor brings a gift in one hand and his beloved on the other, they want what the pig has drunk......he has been rejuvenated.
Notice the water chute...it crops up in most of these paintings....and so does something else.