http://andrewgough.co.uk/forum/viewtopic.php?f=6&t=912
Numidian... the script of which was used by the Tuareg as starting point to create their own alphabet sometime between the fourth and second century BC. Their name for this alphabet is tifinagh. This word was thought to come from the Berber word for "Punic" or "Phoenician", but neither the language nor the script bear any relationship with either of them...surely this should ring some bells for RLC researchers...no ?
The alphabet was in use as everyday writing script until Roman times, but was supplanted like many other scripts from the 7th century on by the expansion of the Arabic culture and script. Its main elements are circles, squares, lines and dots, and some glyphs vary in shape between the different regions. They are generally more squared in the North and rounder in the south. There is no generally accepted standard for the order of the letters, frequently one uses the order of a mnemonic that contains nearly all of them....
Tifinagh has several differing variants. Depending on the region it contains between 21 and 27 glyphs, all for consonants with one notable exception. However, some of the semi-consonants (or semi-vowels) can also be used as vowels. The exception is a dot that stands for a general vowel, meaning that it indicates a vowel, but does not tell which one. All vowels are exclusively written at the end of the words, never in other places. Generally there exists neither a system of vowel marking with diacritics. The usual writing direction is from right to left without word separation. But this direction is not mandatory, and texts can also be written from left to right or even vertically. These features make it nearly impossible to read a text without having a good command of the language.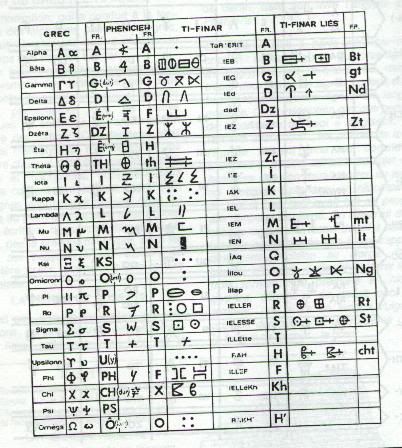 Personally.....and i know this is to no one's taste but my own, but i think we need to factor in the Numidians, Juba II, the Canary islands and the Romans into this Nova Scotia mystery...
I know when I was in Martinsville LA the Acadian settlement there ...the historical background connected the Canary Islands with the Nova Scotians who were expelled and became the Acadians ...Cajuns