TCP wrote:
roscoe wrote:
From the movie CITIZEN KANE. The best movie ever made (to anyone that has a modicum of artistic nous that is)
Story of a man's life and the attempt to discover the meaning of the last word he uttered the instance he died.
You should try sitting through the film all the way to its conclusion. Rosebud was his sled.
TCP
P.S.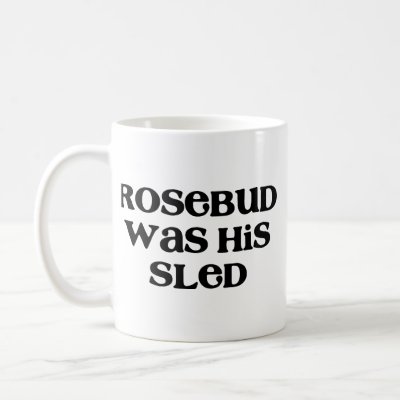 Edited to add:
Even the French know: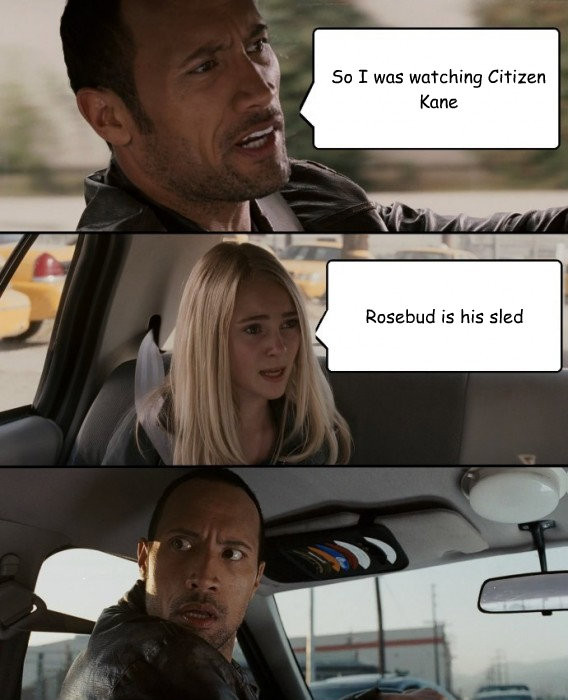 Yep
The last time this ultra rich man was happy. A boy playing with his simple wooden shed.
His happiness ended at one of the most incredible sequences in movie cinematography.
For the first time ever (and as far as I know it has never been repeated) the actors shot a single take without a cut that showed Greg Toland's deep focus photography that had never been done before. Only an actor trained on the stage would be able to do this
long scene (over two minutes) without a cut
. You don't see movie acting like this these days. You see the young Kane playing with ROSEBUD, the last time he was happy.
The breakfast scenes with Welles and Ruth Warwick is a classic.
Shows how his marriage progressed over the years.
Low angle shots
This scene shows Joseph Cotton, who is acting drunk, fluff his lines (he was jetlagged) Welles chuckles but they carried on and they kept it in the final cut.
This is superb acting.
I could give a one hour lecture on Citizen Kane.