Earlier on today, for no particular reason, I walked a 15 mile sort-of-radius around the base of Windmill Hill, thus seeing it from every angle. It wasn't a proper circle, because I actually went up onto the hill as well, but I basically went west from Avebury, so the hill was to my north, then north up to the top of the hill, then out the other side, then headed east up onto the Ridge Way, and followed that south and then west back into Avebury. The hill is very anonymous from most angles, but has real prominence from the north side, west of the little village of Winterbourne Monkton, from where it appears as a long escarpment. The hill itself is covered in a carpet of wild flowers at this time of year.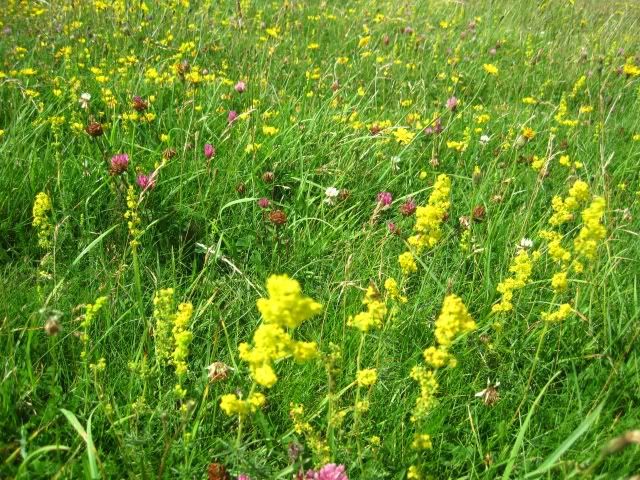 Passing through Winterbourne Monkton, which is essentially at the foot of the hill, and the nearest settlement, I visited the church of St Mary Magdalene.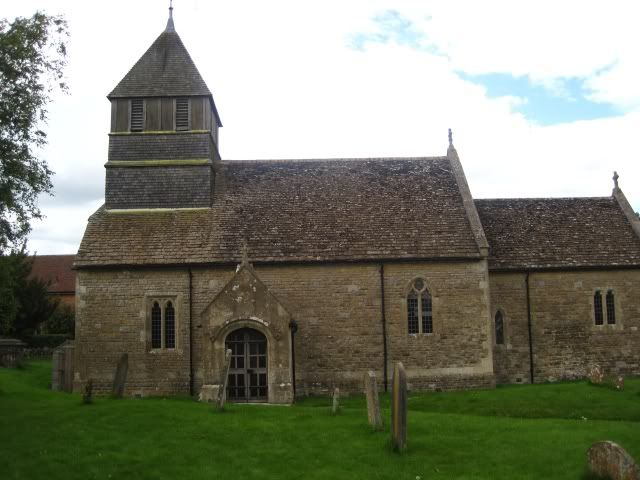 It's been much rebuilt, but the chancel dates from the early 12th century. The village was aquired by monks from Glastonbury Abbey in 928 AD.
Some more shots of the interior, including these massive tree trunks that used to support a belfry ...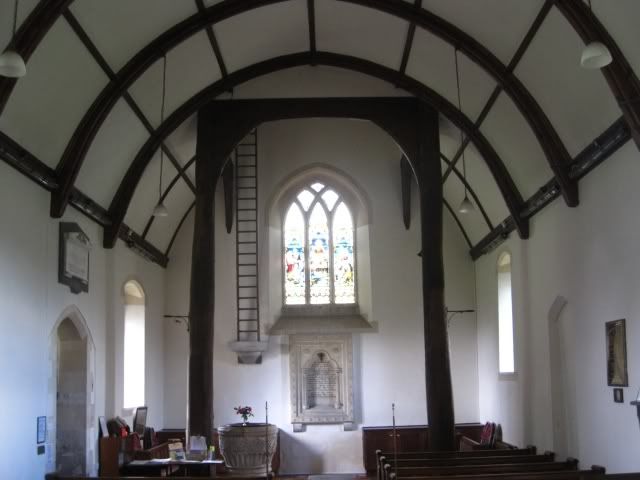 ... the tiling on part of the floor ...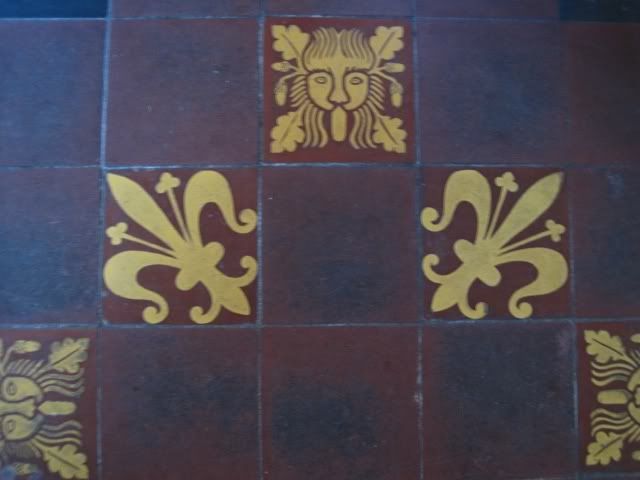 ... and this stained glass window depicts the saint to whom the church is dedicated.