BULLDOGNIC wrote:
Thanks for the pics Seeker, the "Medusa heads" in the aqueduct looks quite weathered to me, is that through water damage?

It's about 1400 years old. I would suspect so.
Quote:
Kapadokya looks incredible! Any more photos are appreciated.

Ahhh, now see, haven't we settled on a wonderful new vibe. Can't we just share photos and be all nice to each other? I'm gonna bust out into Kumbayaaaaaa any minute now.
Hmmm.... so nobody wants to see some more of Egypt or Israel? Well, OK, anywhere, here's some more Turkey. Yeah, Kapadokya is a .... surreal.... place.
It's full of underground cities like this one.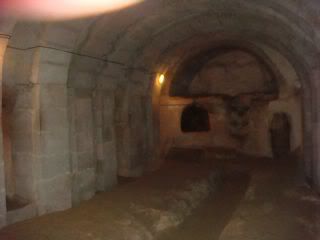 Here's more of the fairy chimneys
These formations took the shape of a camel. I found that kind of cool.
Here's the Cave Man of Moulin Rouge (well, that's what it said on his sign)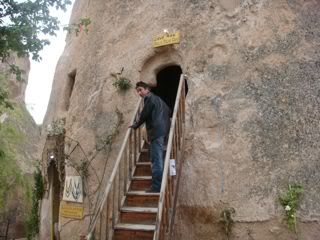 back to Istanbul--
This is the Blue Mosque of Istanbul - unfortunately this is not the mosque tingra wanted to see.
Two more shots from Cairo. Sorry gonna throw these in.
This is the Coptic area of Egypt where the church of St. George is - by tradition, the Copts believe the Holy Family stayed here in Egypt. We didn't come to see that primarily, but it happens to be in the area of the Ben Ezra synagogue, which is what we were really there to see.
Cinema Miami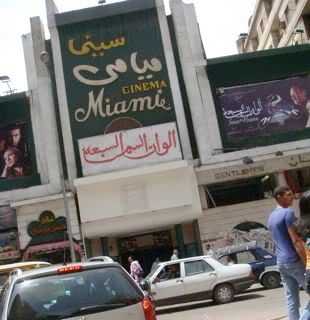 It just tickles me that Cairo
has
a Cinema Miami.