It's interesting how these myths and legends develop, and occur in all sorts of places. Another example is this mountainside in Monmouthshire in south Wales, said to have been rent asunder during an earthquake at the time of the crucifixion ...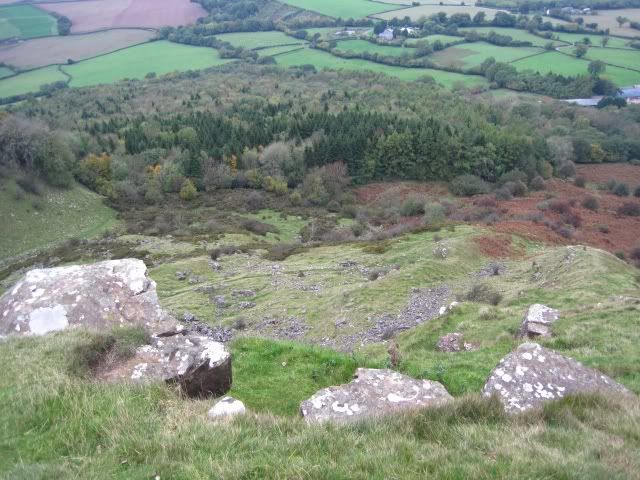 ... resulting in this cleft in the landscape ...
... and the formation of this rock feature, known as The Devil's Table ...
The mountain is called Ysgyryd Fawr, or Skirrid in English. Also known as Holy Mountain and Sacred Hill. The nearest town is Abergavenny.
Quote:
Ysgyryd is a word describing the hill's shape, signifying that which has shivered or been shattered. There is a rich mythology attached to the mountain ,including a distinctive stone known as the Devil's Table. According to legend, part of the mountain is said to have been broken off at the moment of the crucifixion of Jesus. There was a local tradition that earth from the Skirrid was holy and especially fertile, and it was taken away to be scattered on fields elsewhere, on coffins, and in the foundations of churches. Pilgrimages were made, especially on Michaelmas Eve, to the summit.
http://en.wikipedia.org/wiki/Ysgyryd_Fawr
In reality, this sort of landslip would have occured during the Ice Age ...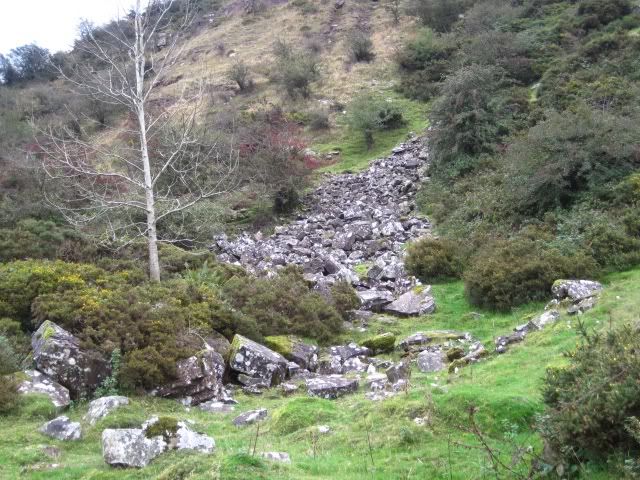 ... but the myth is an enduring one, and there is much folklore associated with the mountain ...
Quote:
It was formerly the custom of Welsh farmers and peasants to obtain earth from certain important places, for the purpose of sprinkling through their stables, pigsties, gardens and even their house, to avert evil. Portions of this earth were also strewn over the coffins and graves of their relatives and friends.

Earth from the fissure of the Skyrrid Fawr, in the parish of Llantheweg Skyrrid, Monmouthshire, was used [in this way]...
http://www.themodernantiquarian.com/post/35394
It's a very striking mountain ...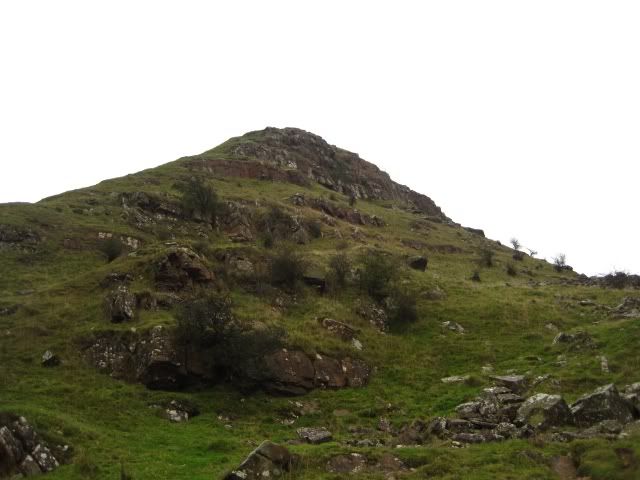 ... with an enjoyable walk to the top, by way of this long, grassy ridge.