richard.webster wrote:
wayward wrote:
Happy 236th America
Many happy returns, Bill et al. Hope you have a good day, and there's some respite on the cards from all the extreme weather much of your country has been experiencing recently. Anyway, enjoy the BBQ, fireworks, hog roast or whatever you happen to be doing.
I got up yesterday morning and made breakfast for my next door neighbor. We had biscuits and gravy, sausage and garden tomatoes. Then, we went to work.
Because of the storms, we had major tree damage and tons of debris. We were without power for over 12 hours, and we were lucky. I have never been in a land hurricane before, and I don't think I want to go through another one. They clocked the winds at over 81 miles per hour.
It will take weeks to get all of the debris out of the flower beds. And all of the dead plant material, with the heat and no rain, raises the prospect for fire to a very dangerous level. For 3 days, we woke to the sounds of chain saws....even the emergency services people are exhausted.
I was fast asleep before 8pm last night. No fire-works for me....zzzzzzzzzzzzzz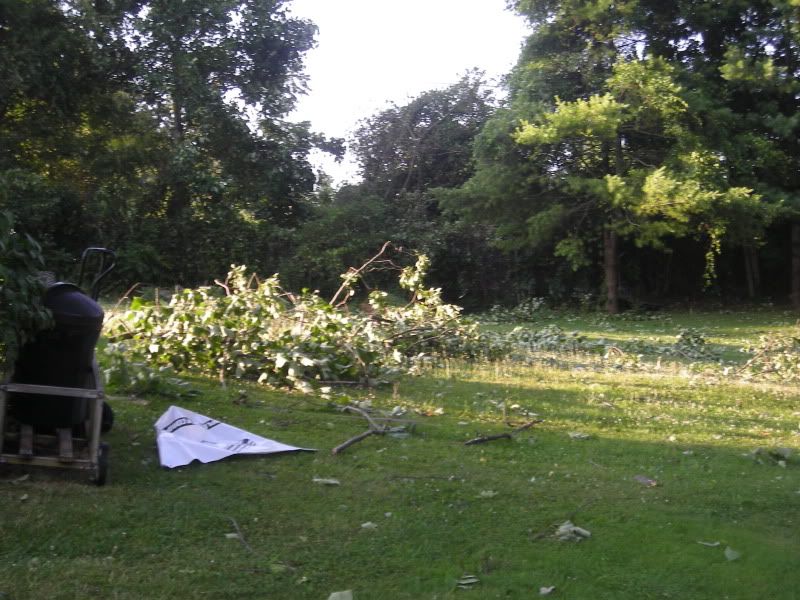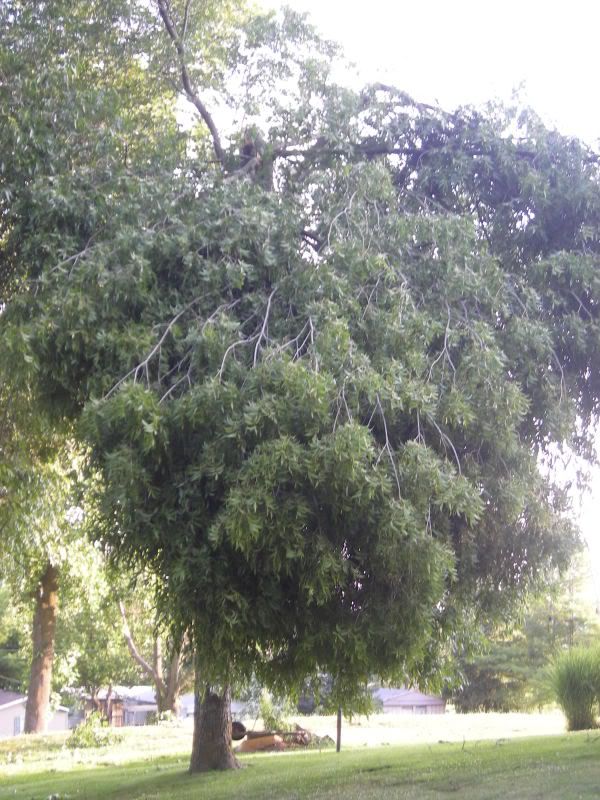 The naked tree....(this tree was 4 stories tall....it broke in half)
The Length of the brush pile...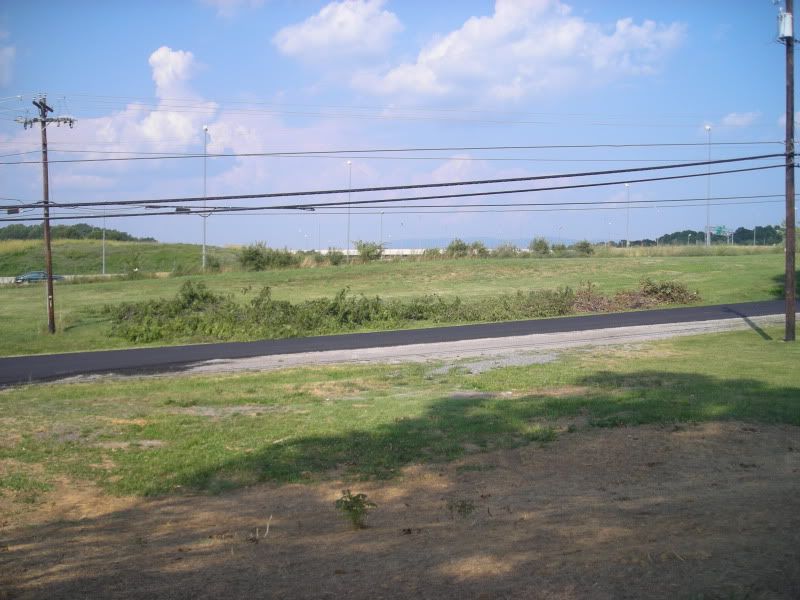 The width of the brush pile.....