A few photos of the Magdalen Hill Down Bronze Age round barrows, taken at various times over the past couple of years, including during this weekend's snow fall. This is my closest megalithic monument, situated on a long escarpment on the east side of Winchester, about a fifteen minute walk from my house.
Following this path east out of the city takes one into the beautiful Itchen Valley. The barrows are on the city side of the escarpment.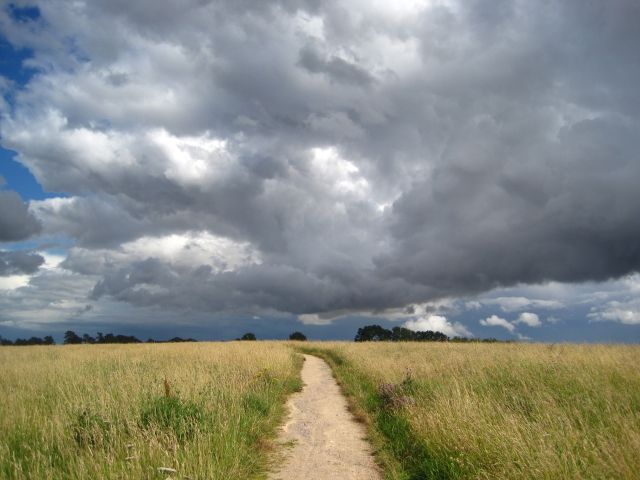 They stand in a group. There would have been more here once, but now just these three survive.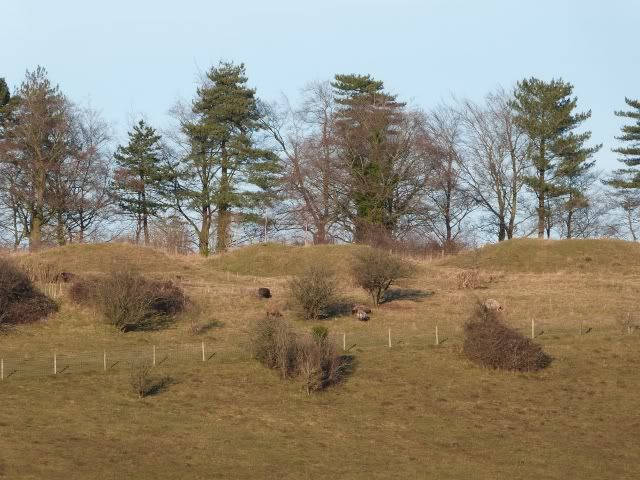 A path winds through the barrows, which have become a little misshapen over the centuries.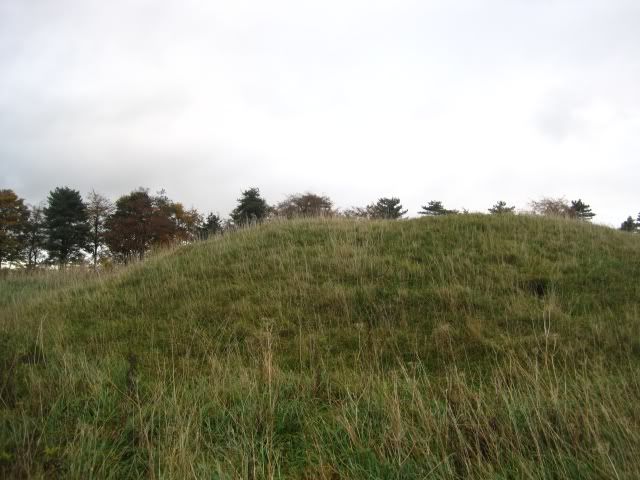 There's not that much information about them. This is the relevant entry on Julian Cope's Modern Antiquarian site.
http://www.themodernantiquarian.com/sit ... rrows.html
This is a little bit of history about Magdalen Hill Down, taken from the source above, an extract from
Notes and Essays, archaeological, historical and topographical, relating to the counties of Hants and Wilts
(1851) by Henry Moody.
Quote:
... Magdalen Hill, or down, on which a fair is held on the second of August, being the feast of St. Mary Magdalen, old style. On the hill, and within a furlong of the fair ground, stood, in antient times, the Hospital of St. Mary Magdalen, founded towards the close of the twelfth century, by Richard de Toclyve, Bishop of Winchester; and, to show the connexion of the establishment and the fair, it is only necessary to add, that the master of this charity, which still exists, though "curtailed in its fair proportions," possesses certain rights in respect to it, but which are not now asserted.
They're best viewed from a few fields away to the south, on the path that goes from Winchester to the village of Chilcomb, which also happens to be the start of the South Downs Way, a 100-mile downland path that goes from here to Eastbourne. This was the view of the burial mounds from this path yesterday, after the snow.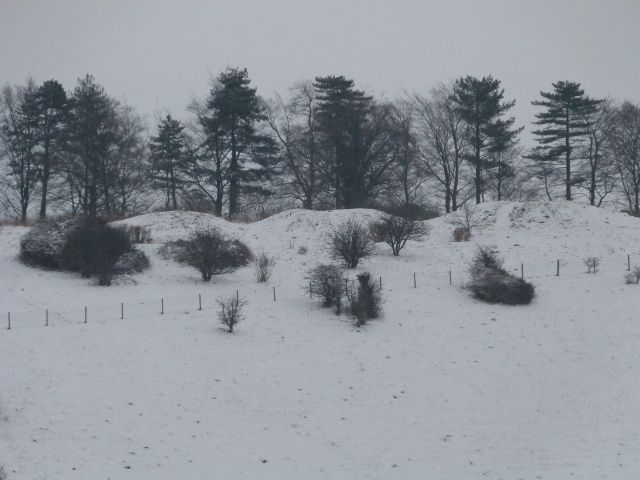 Today, Magdalen Down is a nature reserve, home to a great many species of butterfly, including the Brown Argus, and also many moths.
http://www.wildlifeextra.com/go/uk/magd ... ll.html#cr
It's also grazed by livestock, popular with dog walkers, and I've seen deer here, as well as a great many rabbits. In megalithic times, it would have been one of the principal routes into what's now Winchester from the east, and there would have been a settlement here at the time the barrows were constructed.