I went back to the place where I saw the lights in the sky yesterday, and walked across the Larkhill Artillery range. As previous postings on this subject have intimated, I now believe these lights, immensely exciting though they were to witness at the time, were nothing more out of the ordinary than illumination shells fired by the army. That said, it's a lovely piece of country to walk across, and was a chance to see another part of Salisbury Plain. I walked across most of the length of it from Chirton Bottom and back again, which took about four hours.
The firing range is open to the public at all times when they're not firing up there, so as long as there are no red flags flying, you can go in there, although you are greeted with this sign, telling you to keep to the path, for obvious reasons.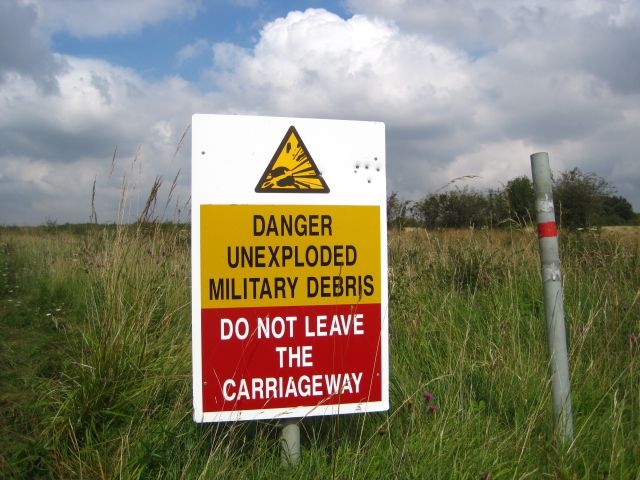 And then as you get further in, the warnings get a little bit starker!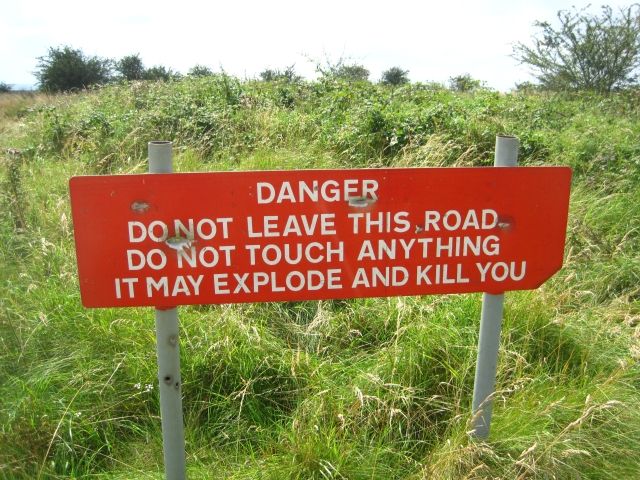 What was interesting about the terrain, making it quite different to the rest of the Vale of Pewsey and Marlborough Downs area was the depopulated and un-farmed nature of it, so that it has essentially run wild, and is a mass of wild flowers and grasses, such as around this observation tower.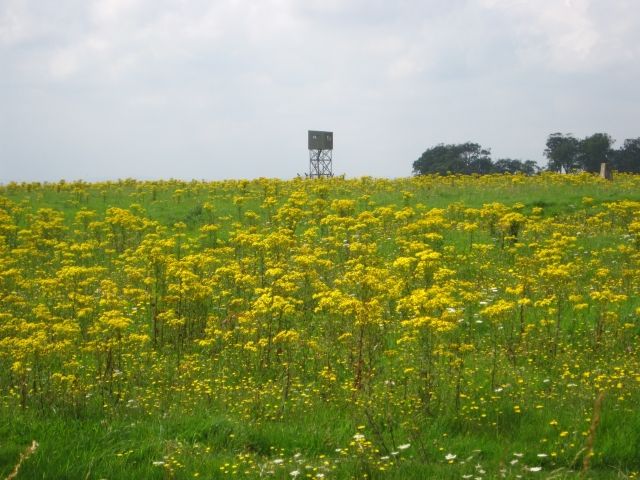 There are also many birds (they get hen harriers there, although I didn't see one, and also whinchats), and also butterflies, hence this beautiful caterpillar.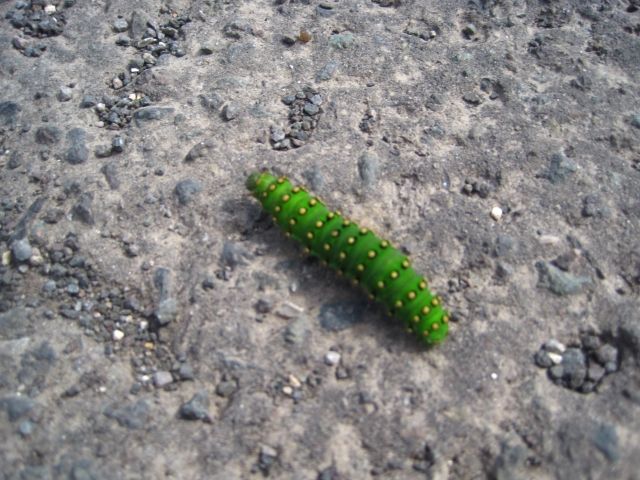 Once you get down to the southern end of it, you start to see a few bits of military infrastructure, but for the most part it's a very empty piece of plains countryside with great expanses of grassland and big skies.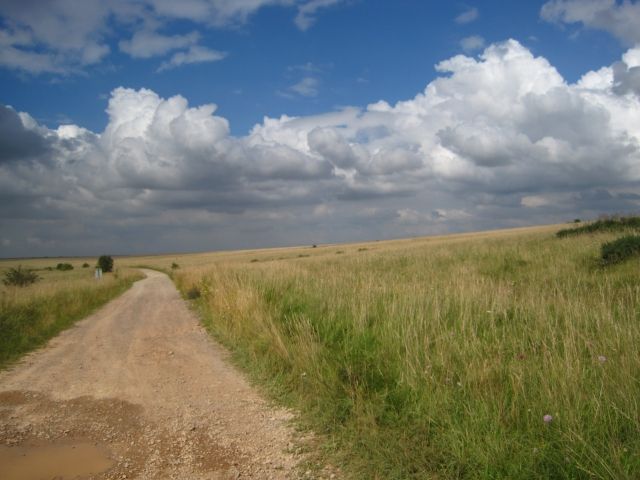 But certainly nothing to suggest that what I saw the other night was anything other than a live fire night exercise. But definitely a very worthwhile place to go to, and I shall go back there again with a whole day to spare, so I can link up the path I walked across with the White Horse Trail that runs along the perimeter of the range.